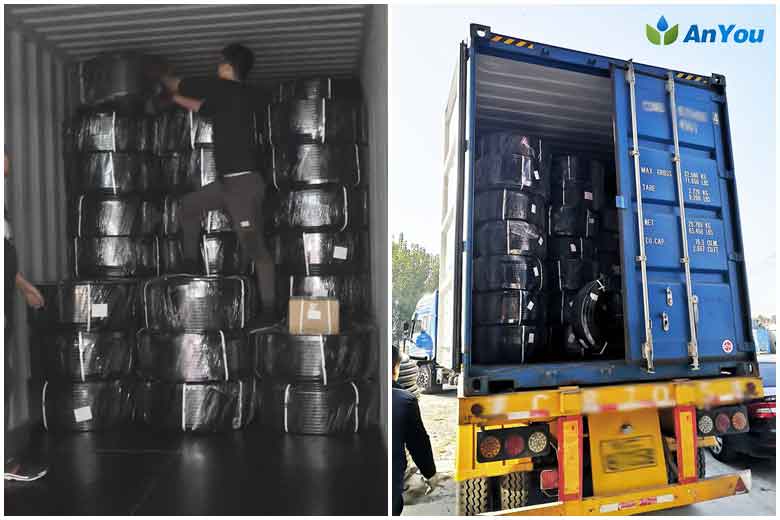 Deliver 40 feet container of LDPE pipe to customer. Total 80000m ldpe pipe, drip tape 16mm*20cm*0.2mm, micro spray tube 32mm*0.3mm , filter 2 inch and connectors 16mm. LDPE pipe 16mm and 20mm, 200m per roll with good package.
LDPE water pipe pe tubing for drip and sprinkler irrigation. The PE pipe manufactured from good quality polyethylene resins, which provide maximum resistance to UV degradation and stress cracking. Flexible and light, ideal for irrigation mainline or sub-line.
• Package: 30m/roll, 50m/roll, 100 m/roll, 200 m/roll, 400 m/roll, 500 m/roll other length as request. Diameter 5/7mm, 12mm 16mm 20mm 25mm. Thickness 0.8mm, 1.0mm, 1.1mm, 1.2mm, 1.3mm, 1.4mm, 1.5mm, 1.6mm, 1.8mm, 2.0mm.
---
Post time: 25-01-2021